The night of the big launch!
The night before and the morning of the big launch, the family joined together in a first-time-ever work-party. There was much fun, laughter, clowning, and even some hard work.
For me this was one of the highlights of the evening: having almost my entire family around, working together. I missed my daughter and family far away in freezing Kazakhstan but everyone else was there – even the dog!
Collage 1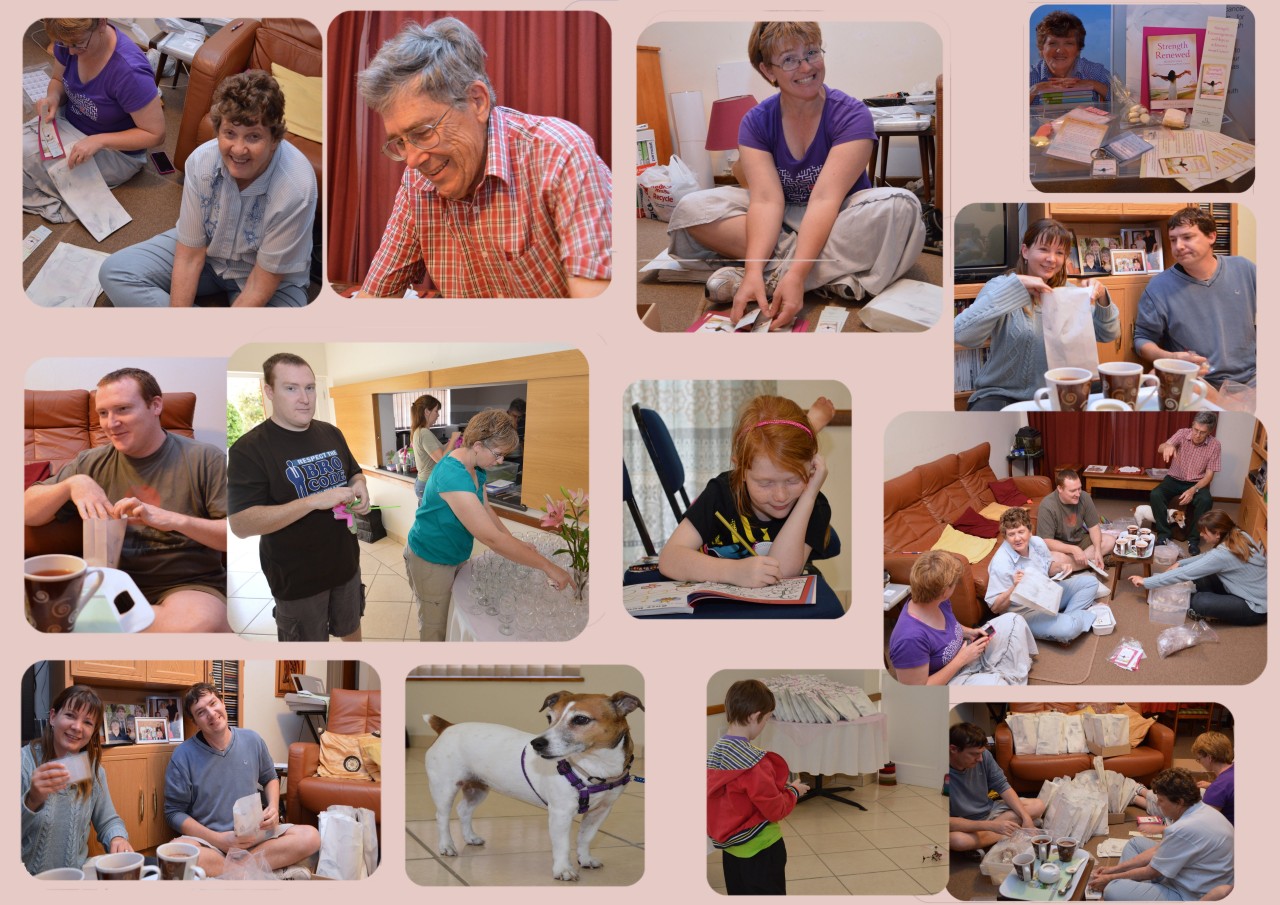 Top Row, Left to Right: Myself; Husband, Rob; Daughter-in-law, Pam; leaflet table; elder son, Steve; and daughter-in-law, Hannelie, pack bags.
Middle Row: Son, David; next morning David with Pam; grand-daughter, Samantha, colors in a picture for Granny. Goody bag assembly line.
Bottom Row: Steve and Hannelie share a joke; Zoё keeps an eye open for scraps; Timothy flies a remote-controlled helicopter; and back to the goody bags.
Collage 2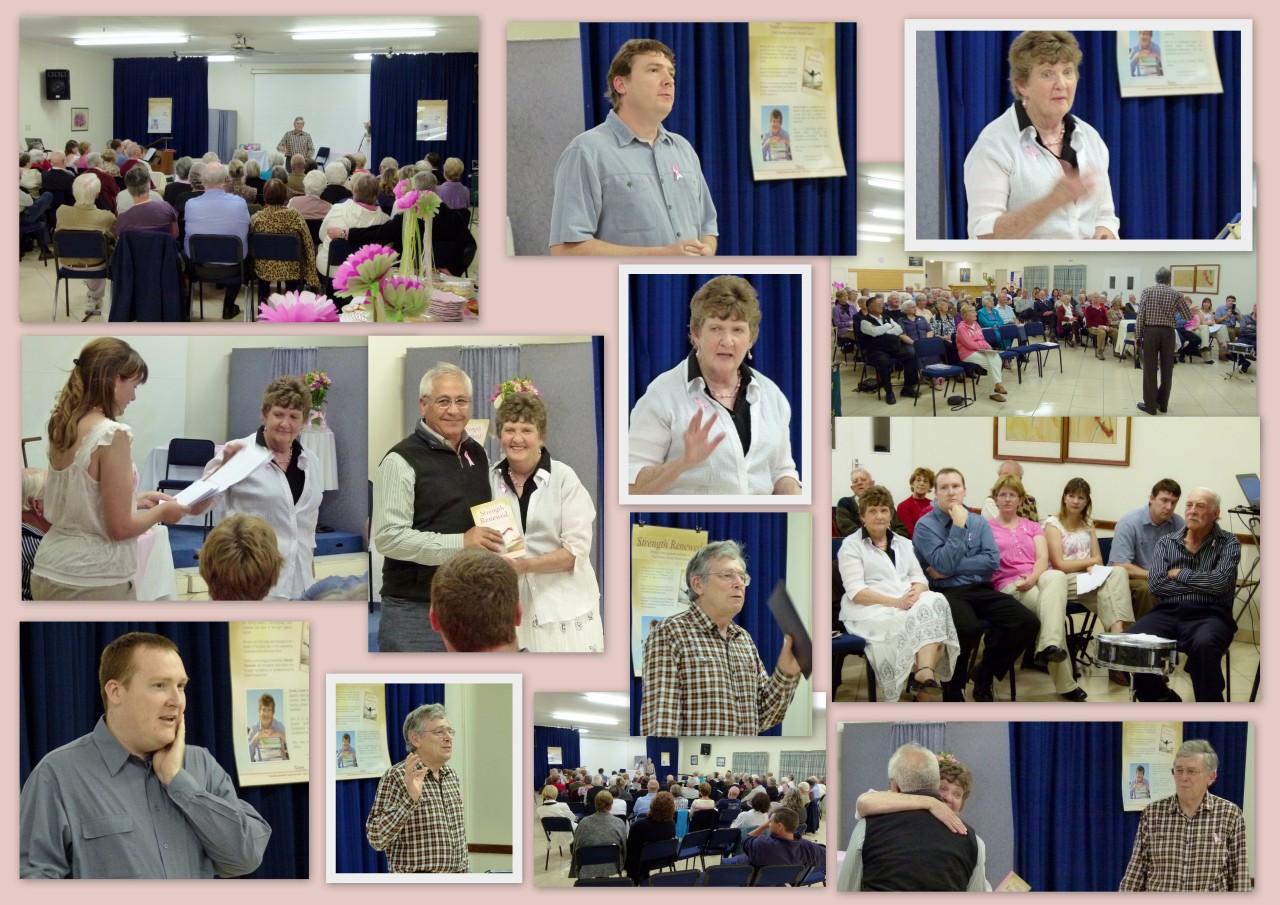 Top Row, Left to right: Husband, Rob, welcomes everyone; Elder son, Steve, shares his thoughts on the book.
Middle row: Daughter-in-law Hannelie helps me choose the 'lucky winner'; And the winner is . . . Pieter Viljoen; Next photo I make a point, and I promise I wasn't angry!; Below, Rob makes a point.
Botttom row: Younger son, David, gets some jokes at my expense; Rob again and the responsive audience.
Collage 3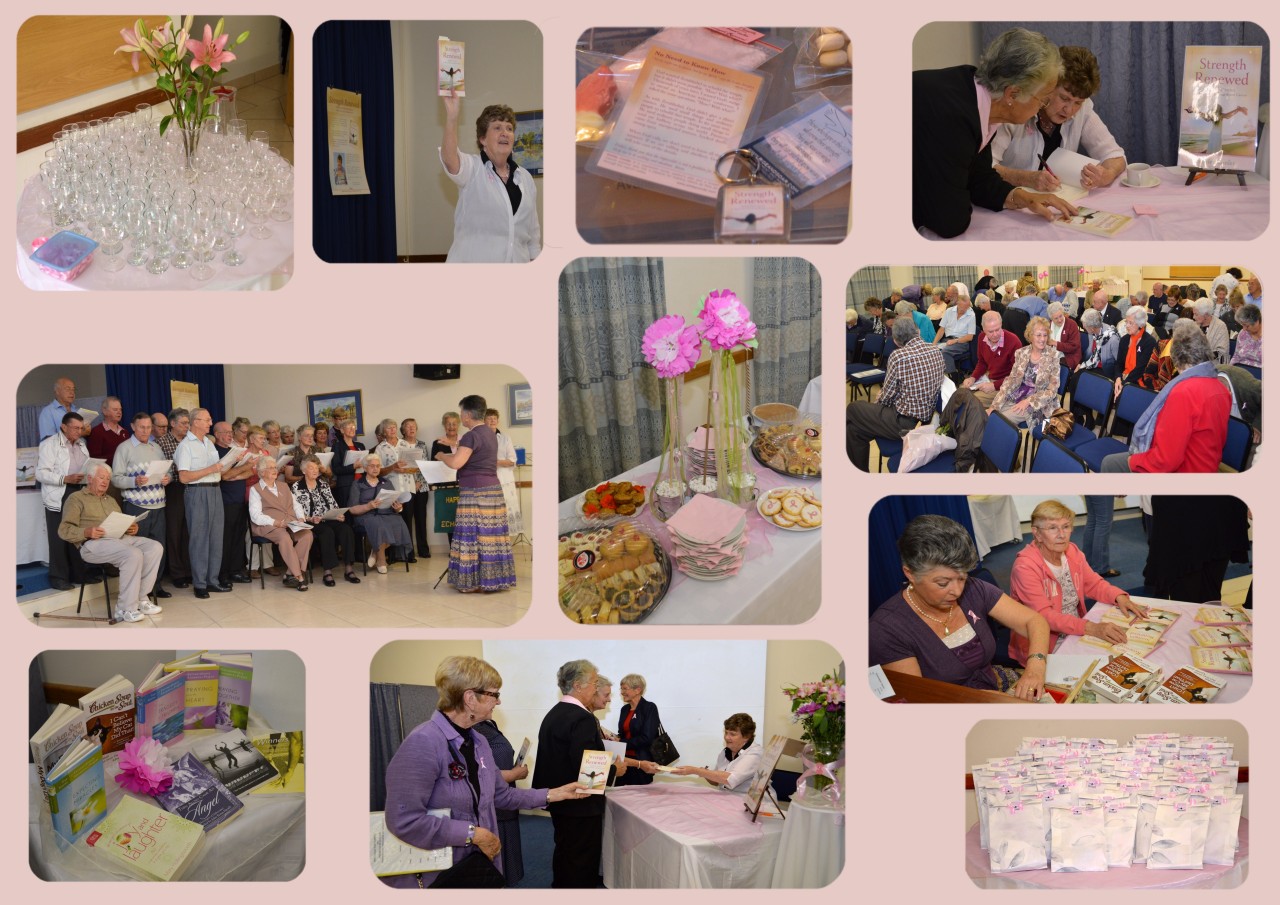 And these more that speak for themselves!
The choir is the Happy Echoes in which both Rob of us sing. I am their assistant director, and Rob is one of two comperes.
Hope you enjoyed the quick picture review! You can preview the first chapters of this book, or purchase it direct from this page. Click on the relevant tabs below the image.
If you enjoy the book, I'd love it if you'd leave a book review on Amazon, Goodreads, or anywhere that stocks the book. Thank you!