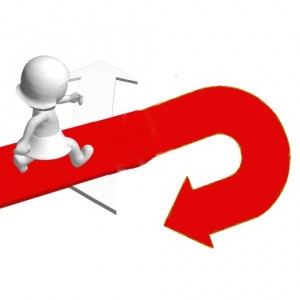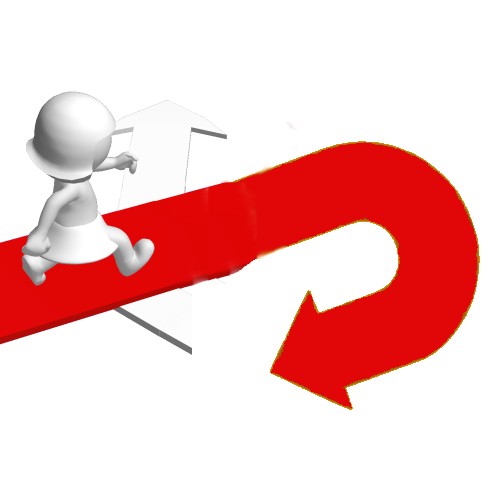 U-Turn!
This series started with the analogy of a U-turn.
Today, Strength Renewed reached the end of one road, and the beginning of another. It came to the end of the road to publication, and is slowly turning onto the road to sales and reviews.
Influencers
Some weeks ago, my editor asked me to compile an influencer list for her. That was to include folk whom I especially wanted to get the gift of a free book, as well as people who would promote the book on Facebook, Twitter and their own websites, as well as posting reviews.
I was keen to have these go out as signed copies, but how to do that when I live in South Africa? My editor offered to arrange bookplates which she would send to me for signing. I could then return the signed copies to her, and she would put them in the books before they went out.
At the warehouse!
Two weeks ago, I heard from the managing editor of Baker that the books had arrived in the warehouse and she was sending me my first copy fast mail. The others included in my contract would follow. In the meantime, my husband and I had the opportunity of a wonderful two weeks away from home in an incredible setting, the Carmel Retreat Centre outside of George, about four hours from home.
In case the book plates or my first book arrived while I was away, I arranged for a neighbour to collect any mail that arrived at my residential address and to contact me in that event. I really didn't think anything would come, as it usually takes a few weeks.
On their way
A couple of days after we arrived here, I heard from my editor. She had sent the book plates off fast mail-–to my P.O.Box address! And we had the key to the box on our car key-ring four hours from home!
Early the next morning, we rushed off to the post office here in George, and sent the key overnight mail to a friend in Port Elizabeth. I also had to send her a letter of authority to collect my mail, with an embedded copy of my drivers' licence.
The next morning, she collected the key in Port Elizabeth, opened the box, got the package, and sent it off via overnight mail to the George post office.
Meantime back at the retreat center . . . 
In the early hours of the next morning, my husband awoke in agony. I had to rush him to the hospital where he underwent numerous tests. In between visiting hours, I raced to the post office and collected the package.
I asked the post master how much it would cost me to express it to America. He looked taken aback, and told me it would cost hundreds of rands, and it would still take about a week. The next cheapest option would take 3-4 weeks, which was out of the question.
I flew out the post office on my way back to the hospital, wondering what on earth I was going to do. As I raced, I ripped open the parcel then stopped in disbelief. It looked just like my book!
Wrong package!
Wait! It WAS my book!
"Oh no!" I exclaimed as I stared in frustration at the book. "It's my book ! Not the book plates." I shoved the book back in the package and continued my race to the car. A few moments later I stopped again.
"Wait! It is my book!" I pulled it out again, and stood in the mall examining it. What a strange mixture of emotions.
I had anticipated this moment to be one of extreme excitement, but here I was torn between joy and frustration.
That night I again wrote to my editor with a fresh suggestion, which she agreed to. The books are going out today, Monday. I emailed the influencers last night explaining the situation. As soon as the book plates get here, I will sign them, and send them off direct to the recipients. They can then stick them into their books themselves.
All things work together for good . . . 
This actually has a number of advantages.
• The influencers will get their books sooner.
• I can include a few postcards and bookmarks for them.
• I can individualise the book plates with their names.
• It will cost a lot less!
Day by day developments
On Friday, I cancelled the order for a pre-ordered copy of the book to be expressed (at a price!) to me. The next morning, I went to Amazon to check a link, and noticed the book was now going to be available on Monday 17th September! Two weeks ahead of the expected date. Oh wow!
On Sunday, I looked again, and saw a notice to say there was only one book left—but there were more on order. Huh? It hadn't yet been released, and it was almost sold out? I presume they must have filled the pre-orders. How strange.
I looked a short time ago (Monday), and they now have stock. It still says it's due to be published on October 1, but you can get the book now if you wish.
In Southern Africa, the book will be released in about another month.
The end of the road to publication
As I said, Strength Renewed, Meditations for Your Journey through Breast Cancer is now onto another road. The signposts seem somewhat confusing right now, but praise the Lord, at least the book has reached the end of the road to publication!
I have a box of books on order from the South African suppliers, but they won't come until November. Then my author copies are on their way from the States.
Please will you keep praying I have a supply in time for my Book Launch Celebration on 4th October? I told you last time I knew this would take a miracle. But hey! That's been the story of this book's journey thus far. One miracle after another.
Thank you for following along.
Do you have Strength Renewed yet? If not, you can preview the first chapters of this book, or purchase it direct from this page. Click on the relevant tabs below the image.
If you enjoy the book, I'd love it if you'd leave a book review on Amazon, Goodreads, or anywhere that stocks the book. Thank you!