1 March: The motel is comfortable. To buy lunch/supper I had to cross a busy 6-lane highway – 3 lanes in each direction. Not as easy as it sounds. I had to keep reminding myself that the cars were coming from the wrong direction. (We drive on the left in South Africa – America drives on the right.) I discovered the lead I had brought to connect my laptop to the American system fit the wall socket fine, but didn't connect to my laptop. Panic! As my Skype connection with Rob in South Africa died, I felt so lonely and cut off from everyone.
With no Marion to chat to, I switched on TV. There's a hurricane warning for tomorrow afternoon, and wide-spread snowfalls over most of the country. I'm writing this in bed and will hopefully post it tomorrow, once I (hopefully) have a new connection.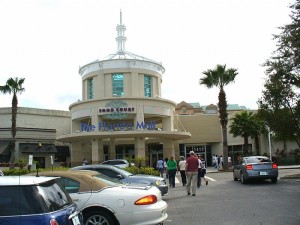 2 March:  Goodness! I had the light out by 7 and slept until 8 a.m.
After an enjoyable continental breakfast, I caught the shuttle to the Florida Mall where I soon found the correct lead for my laptop. The shops are beautiful and so well stocked. After buying a few things, I noticed the sky had turned dark and the palm trees were swaying ominously. I phoned for the shuttle and headed for "home". I closed myself into my room and chatted to Rob, Marion and Ruth. Now for another early night. I don't know if the hurricane is coming or not but no one seems perturbed, so I'm not going to be either.
3 March: I woke several times to hear heavy rain, but the air conditioner gave a "white noise" and I went straight back to sleep.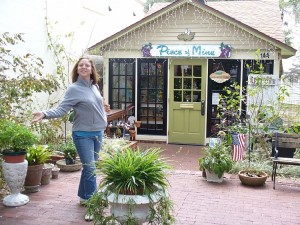 Did we have a hurricane? No idea but they sure had snow up country. It's freezing.
New cyber friend, Glenda, collected me from the foyer at 11 a.m. We drove for over an hour past orange groves and through gentle hills, to the picturesque town of Mt. Dora. We strolled past quaint old-fashioned shops, admiring many antiques on show.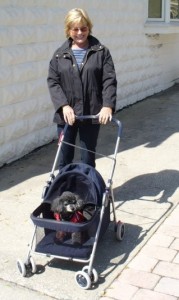 The people of Mt. Dora sure love their dogs.We saw a dog in a stroller, a dog bakery, and a shop that sold Alice bands and fur coats for dogs.
We had lunch in a quaint Old English Tea Room restaurant then headed on to Lake Yale Conference Center.
When I saw the notice announcing the conference center I wanted to jump from the car and run in the opposite direction.
What was I doing here? How could I face this at all, never mind alone? What if . . . ? What if not . . . ?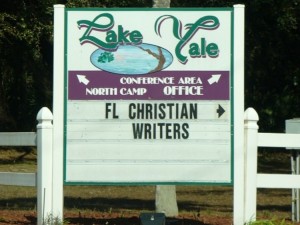 With encouragement from Glenda, I registered, collected my room key, and with a quaking heart and rubbery knees, made my way through the trees to my room.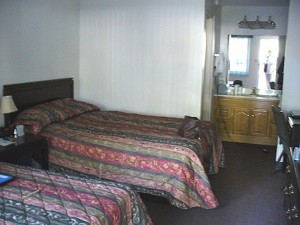 What will the next five days hold? Why am I here? Not only are my nose and hands freezing, I have cold feet at the thought of the next few days.