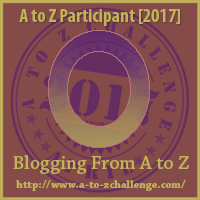 Welcome back to our series on how to Build a Better Blog. As part of the A to Z Challenge we have reached the letter O.
O is for Ongoing Opportunities.
Blogs are in themselves great opportunities as well as they create opportunities to reach out to the community.
I'm getting ahead of myself. Here is a list in no particular order of opportunities in relation to blogs.
Write a Book.


We have already mentioned the possibility of blogging a book. Many books have been written via a blog. Every year hundreds of people take part in the A to Z blogging challenge, and a good number of these authors turn their posts into a book.

I intend doing that with this series. I will add some other snippets and bits of information to be fair on those who read it on my blog, so there will be something new for everyone.
Outside Contacts

As you blog more and more on your niche topic, you may be contacted by a company or firm that is interested in your material. Alternatively, you could make contact with the PR of the company and tell her about your blog. This could lead to a money-making opportunity.

Offer to do a review of their product, or to publish an interview with a key person in their company. This could be free advertisement for them and at the same time will bring more attention to your blog. Or of course you could make the offer at a "reduced price".
Your blog could create an ongoing opportunity in a niche market. #atozchallenge
Click To Tweet
Opportunities with unexpected results

These may open up unexpectedly.  e.g. Esther from Faint Star Lite started working with Weight Watchers because of her blog and has had several years of experience with the team.

Your blog may show you to have skill and insight that companies can use. As a result they may want to hire you to do work for them. That is one of the many reasons to always present professional and interesting posts.
You can offer an opportunity to promote other people's work on a reciprocal basis.

Promote your books, articles, and

open discussion with others . . .

 
. . . about topics dear to your heart. Just don't make it all about self promotion or your reader will soon switch off from you.
Students or teachers, you can boost your academic impact.
This will put you in touch with learners and authorities all over the world and create endless opportunities for you.
Students or Teachers, you can boost your academic impact through blogging. #atozchallenge Click To Tweet
For teachers, there are tremendous opportunities . . .
. . . to use blogs in or outside the classroom.
Blogging will improve your students' writing skills and teach them much about research.
It can also boost their self-confidence and may bring a sense of excitement to their learning and your teaching. See this site for further helpful information on the use of blogs in the classroom.
Writers or those you want to get established as an authority in a niche . . .
. . . need to write longer, high quality articles. These are more likely to be shared and will rank higher in Google. Don't just follow the school of thought that all posts should be around 500 words.
Leave comments on other blogs.
Take the opportunity of promoting your own blog or one particular article at the end of your comment. This is not considered spamming provided you only leave one link and there is a reason for it.
When someone leaves a comment with five links to their Facebook page, Amazon sales page, and a host of others, I become annoyed and may even remove their comment. However, there is no harm in leaving a signature line or a link to an article you've written on a topic that will complement the one you have just read.
Here's an example I used during the Out of Africa challenge I participated in. Feel free to adapt it for yourself. Simply change my name to yours, then the URL of your blog inside the first <>, and the title of your post in place of Out of Africa like so:
Shirley Corder from <a href="https://www.shirleycorder.com/series/out-of-africa">Out of Africa</a> – Topics from A to Z.That will show as a live link, and the final phrase will show in plain text like this: Shirley Corder from Out of Africa – Topics from A to Z.
Guest blogging holds many opportunities.
Either offer to blog for others, or ask them to write for your blog. See Kissometric's teaching to get further suggestions on how to do this.
O is for Ongoing Opportunities as you Build a Better Blog. #atozchallenge Click To Tweet
Look for popular topics to blog about.
Conduct searches e.g. on Google+ or Twitter for popular topics. These can be used to increase your own knowledge on a topic, or you may find new opportunities for a guest blogger.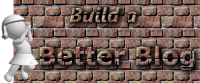 So now you've seen just a few of the opportunities offered by building a better blog. Which of these appeal to you? Have you other suggestions? Please leave a note in a comment box, and don't forget to leave a signature line so I can follow you back!
Have a great blogging day. See you tomorrow when we look at P is for Planning with Purpose.

 FURTHER POSTS TO READ:
Creative Content
Dogged Determination
Eager Enthusiasm

Fact or Fiction
Go for Google
Harnessing Hashtags
Interesting Images

K for Kindle and KDP
L is for Live and Learn
M is for Marketing Methods
N is for Nuggets and News
Special offer on Kindle Publishing Made Easy, a hands-on course. Expires end April. #atozchallenge
Click To Tweet