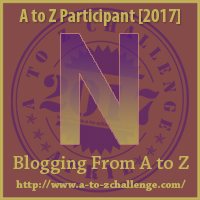 Disclosure: This post contains some affiliate links for your convenience. Click here to read my full disclosure policy.
Today we are continuing with the A to Z Blogging Challenge as we look at a topic which is as relevant for the writer as it is for the mom who wants to keep in touch with her far-flung family, or perhaps build a heritage to pass on to her children when they are old enough to be interested in their family roots.
The same principles apply whether you are looking to build your blog as a writer or you are writing a family blog. You want to draw people in to your material, to hold their interest, and to be topical. So
N is for Nuggets and Newsletters.
Here are a number of suggestions for getting a good email newsletter that will stand on its own as well as drawing readers (or family members) to your blog material as well.
Decide if you want to run with a regular blog . . .
or switch to a longer newsletter instead.
For the purposes of this series on Build a Better Blog, I'm going to assume your decision is to build your blog—and therefore the newsletter comes in as a very useful marketing tool. (See yesterday's post on Marketing Methods.)
Some of the suggestions that follow are more for a longer newsletter, and they won't apply to you if you're planning on running a regular blog. If you want to do a lovely long monthly newsletter, you probably don't need to do a blog as well. It's your decision.
Send out a regular attractive newsletter or run a newsy blog. One or the other. #atozchallenge
Click To Tweet
As a blogger, your main reason for writing a newsletter is:

to strengthen your relationship with those reading your blog on a regular basis.
You want to remind them that you are around, and let them know what the latest post is.
If you're a writer, you want to catch them  up with the progress of your latest book.
If you're writing a family blog, you want to tell those who are following it that you have a new post up.
Therefore, you do not want to write a long, newsy letter.
That's why you have a blog! To give them all the news.
I suggest you look at two things, both through the same mailing service. Your newsletter can cover your news of the month, while in between you can send out nuggets of information.
Your newsletter can draw your readers' attention to your latest blog posts, but if you blog frequently, you don't want to send a full-on newsletter each time. If you're doing something like the #atozchallenge, you can't possibly produce a daily newsletter!
So in my last monthly newsletter, I mentioned to my readers I would be doing the challenge and told them the theme. In my next one, I will say I've completed the challenge. But each day (apart from Sunday) subscribers receive a nugget which purely gives the name of the recent post and link. That's all. Actually, I've been thinking I need to make it look a BIT more attractive! But a nugget is not a newsletter, and a newsletter does not remove the need for nuggets. Okay?
A nugget sends out news that hasn't reached your blog and perhaps won't because it's not part of the topic you're writing about. e.g. my current blog posts are about Building a Better Blog. So if I happen to put a book on pre-order, there won't be a post about that. I would drop you a nugget if you were one of my subscribers.
Decide what you're going to cover.

That is really your first step, whether as an author or as a family member.
If you want to do a newsletter in place of a blog post, there is a lot more you can do. But it really is an either / or if you plan to do a newsy email.
Authors may choose to tell folk about other people's work, get some input from one or more writers. Tell them about new software, or a new and effective way to market the latest book.
A family newsletter may focus on one part of the family each month. Give news about each person in the family who has news to share. Add photos. You can be sure if you are centering on your sister next month and you ask for photos and tell her why, you'll have plenty material to work around.
If one month is about a vacation, make sure there are lots of photos, fun stories, and also ways the reader can improve their next time away from home. Don't forget to keep a space for late-breaking news such as births, special dates,weddings, graduations or even deaths. (Or you can run a blog for this time, and then send out nuggets to update your readers.)
If your focus is in the past, e.g. the historical novel you have just finished (or are still busy with) or you are wanting to keep your family in the know about colourful characters in the family past, make it entertaining with photographs, sketches, maps, anecdotes.
Authors, tell your readers about events that would have happened about the time of your story that perhaps you are not going to use in the book. It will increase your readers' interest in the book.
Moms, share about the wars or historical issues that were taking place during your ancestors' life-time.
Add colour to your newsletter in the form of lesser known but fascinating facts.
Sign up with a mailing service.
I prefer to go with a free option so I've chosen Mailchimp. They allow me to grow up to 2,000 before I need to pay them, and I can make stunning newsletters with them. Many writers like Aweber, but as that is a paid service (after your 1 month free trial) I prefer to stick with Mailchimp for now. Mailerlite is another popular one which I've only recently learned about.
Because I live in South Africa, paid options become a problem for me. So I prefer to stick with free for now. If I get too many subscribers, I will have to switch to a paying option, but I'm not there yet. There are many more options out there, so ask around and find what you are looking for. It all depends on your requirements.
Design an attractive template (or use one of their usually excellent free samples). Play around until you like what you have, then stick with it. Change the illustrations each time, but you may even not have to change all the headers. The less work you have to do on the newsletter each time, the more likely you are to send it out regularly. (Trust me, I know this well.)
N is for Newsletters and Nuggets as you Build a Better Blog ~ #atozchallenge.
Click To Tweet
Make each one similar enough so that readers recognise it, but different enough for the reader to know it's a new newsletter.
People don't just want to read about you.

Whether you're a famous author, or a stay-at-home mom, they want to read stories to entertain them, facts that fascinate them, information that is new to them.
Start off by giving them an attractive title. Don't call them newsletters! Boring!
If you're writing about the family, remember all those funny incidents that you tucked away and forgot. Yes those.

That's why you need to keep a journal! Add the occasional story or illustration that doesn't make the blog post.

If you're an author,

bring in stories of "Funny things that happened

on the way to the publisher".
Keep it brief, unless you're planning on it taking the place of a blog post.
Send out a nugget, pointing your readers to a blog post about your characters and how you decided on their names, or why they are made the way they are.
Moms, you could send out a nugget telling about a new baby in the family, or a first tooth, or the first step. Save the bigger news for your blog.
Figure out what your readers want to read . . . 
. . . write the post on your blog, then drop them a nugget or include the information in a newsletter.
I remember reading on a newsletter the writer had an article on an easy way to clean a juice extractor on her blog. I rushed there. Why? Because I use a juice extractor every day and cleaning it is a pain! I spent ages  every day cleaning my juicer!
Decide how often and how long it should be.

My first newsletter was several pages long and full of illustrations. It looked wonderful—and I'm sure no one read it! Choose a reasonable length and plan on sending it out perhaps once a month or even once every three months if it's for the family update.
Parents, you could gradually add family photos and stories as the days progress and round it off at the end of the period.
Authors, once a month is usually enough, and only one page.
Even a newsletter needs a call to action at the end. ~ #atozchallenge
Click To Tweet
Include a "call to action".

For authors that may be to encourage your reader to subscribe to your newsletter on a regular basis, or to get others to do so.
You may want them to answer questions in the comment section of your blog, or send you a photo you can use in your next newsletter.
Moms, request family photographs and snippets of information for future editions. Invite them to pass the newsletter on to other members of the family, and if there is a wedding or special occasion coming up, request to be sent some good photographs and anecdotes that you can include in the future.
One tip: make it clear what you want them to do. If you want them to subscribe to something, say clearly,

"Subscribe here"

with a live link, and tell them why.
If you want  them to leave a comment on your blog, tell them what they should say.  "Tell me if you drink coffee or tea in the morning." Be specific.
A few final thoughts:

Be regular. If you say you will be publishing monthly, say which date and stick to it.

Don't expect your readers to hang around

waiting to see when you're going to have something to say.
Rather send your newsletter once a month on the 3rd of the month, than say you'll send it out weekly and then leave it three weeks. (Guilty!)
If you're going to be away on the promised date, schedule it

to go out on the promised date

. Once again, that's the beauty of doing your newsletter through a service. You can schedule it to go out the day you want it to, even if you're not in the country.
Make your newsletter attractive. Use some colourful fonts, clear headlines and illustrations in cheerful colours.

You don't

want photos to be huge and swallow the readers' bandwidth, but you don't want them to be pixely either. So check the resolution before you send the newsletter out.
Always send yourself a sample so you can see how it looks before sending to your readers.
Don't forget to tell them about special events in your own life too.
By all means promote that hot-off-the-press book and don't forget a link to where they can preview and hopefully order it.
Moms, tell them of an up-coming event in your own life or a special occasion you are looking forward to.
Just don't forget. It's not all about you.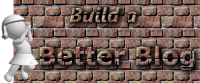 And while you're about it – 
Sign up here to receive
♦ Write to Inspire ♦
a once-a-month News bulletin
with occasional Nuggets only when a new post is published.

 FURTHER POSTS TO READ:
Creative Content

Dogged Determination

Eager Enthusiasm

Fact or Fiction

Go for Google

Harnessing Hashtags

Interesting Images

K for Kindle and KDP

L is for Live and Learn

M is for Marketing Methods
Special offer on Kindle Publishing Made Easy, a hands-on course. Expires end April. #atozchallenge
Click To Tweet