March 7 Well I did of course . . . sleep in that is. Just as well I'd almost finished my packing before falling into bed.
I had just leaped out the bed when there was a furious banging on my door. Yvonne and Cheryl had come round to make sure I was up. I did another race through the bathroom and makeup regime and arrived at the dining room in time to snatch a quick breakfast before heading for my appointment.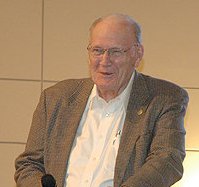 8:15 – 8:30 I'm so glad I didn't arrive late for my appointment with Literary Agent, Les Stobbe as this was a profitable time. He knows the international field and actually has two South African writers, one in Cape Town and one in Johannesburg. I'll be sending off my two proposals to him within this week. He seemed interested in my work and not at all phased by me living in South Africa.
8:30 – 9:30 This was our last time together in the continuing class on Branding Yourself for Maximum Impact with Laura Christenson. This has been good, although I haven't got as much out of it as I might have as I've had a number of appointments during these classes. This meant I had to skip sections. However I have all the handouts, and we're getting the CD of all the sessions, so I will definitely sit down with these workshops and go through them, pen in hand.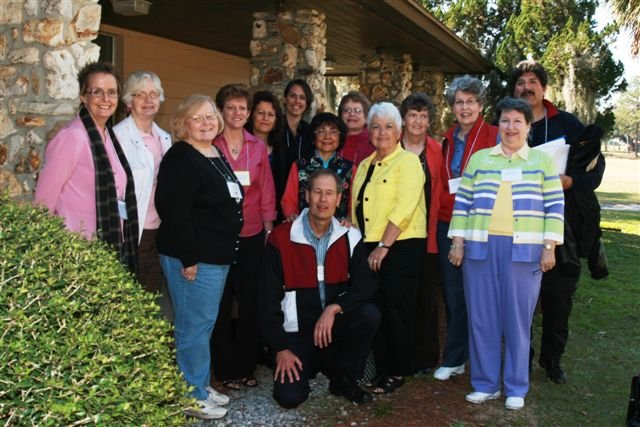 At the end we went outside for a group photograph. It's been a fun group of folk, with good times of sharing as we struggled to find our writing brand and work with new ways to market ourselves. 
Thank you Laura!
9:45 – 10:45 I attended my last Elective Workshop of the conference. This was Taking Your Personal Story to the Public by Craig Bubeck, Editorial Director for Wesleyan Publishing House.
Craig had a number of fresh suggestions, and I came away with an exciting possibility for VOC (Victory Over Cancer) if it isn't accepted in its current form. If it doesn't get picked up by a publisher, it just might be a plan to turn it into a novel – which could be my material for NaNoWriMo in November.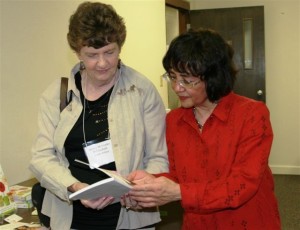 Yvonne and I took one last look at the bookshop, both aware we couldn't possibly fit one more thing into our bulging suitcases.
11:00 – 11:50 We then joined the rest of the conference in the auditorium for the closing session with Eva Marie Everson, award-winning author and speaker.
11:50 After a flurry of hugs and goodbyes, many people left immediately in order to meet their planes in Orlando, an hour-and-a-half drive away. Yvonne and I gave each other one final hug and Cheryl and Yvonne drove off in their hired car.
12:00 – 12:30 I fetched my cases from my room and parked them near the door of the center. I had time for a quick lunch before joining another three ladies for our drive to Orlando airport. Once at the airport, I phoned the shuttle to fetch me and returned to the Travelodge as I was too late for the connecting flight for S.Africa.
21:00 I had a frustrating evening as the Internet connection in my room is faulty. I was attempting to change my seating arrangements as I didn't want to have a window seat all the way to S.Africa again. I also tried to talk to Rob and friends on Skype but I've now given up and I'm on my way to bed.