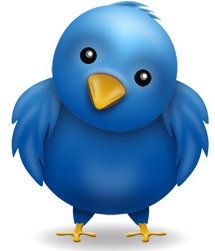 Now that you have your Twitter account created, it's time to find some followers.
I don't like the name followers, so let's call them friends. But remember, Twitter calls them followers. It's not a weird cultish thing.
"Followers" is just Twitter's name for "friends" in FaceBook, and "contacts" in your email programme.
FINDING FRIENDS:
#1: Search your contacts from your online email account. Enter in your email address and choose the service or services you use. This applies only to online services such as g-mail, yahoo, etc. Enter your password (for the service) when asked to do so. You will see a list of names, showing you those of your contacts who are already on Twitter. Check the box next to the name if you want to follow them. They in turn have the option to follow you back.
#2: Invite contacts from your address book. Insert the email addresses of your contacts, one at a time, and invite them to join you.
#3: Search by name or by location to find others who are Twittering, and then follow them.
BEING A FRIEND:
#4: Aim to be a good Twitter friend and Internet buddy. What would you like others to do for you? Do it for them.
#5: Pass on snippets of news you think will interest others.  It doesn't need to be about you, or your work. It doesn't even need to be about writing.
#6: Respond to people's comments. Take an interest in those who post things of interest to you.
#7: Communicate frequently. People need to get to know you and recognise your face (not an avatar!) and username. 5 minutes on Twitter a day is of more value than an hour once a month.
#6: Retweet (RT) posts that you think will be of interest to your Twitter friends. Original authors of the message will often write to thank you. Respond to their messages, and if appropriate, encourage communication.
Worth knowing: John Locke (How I Sold a Million eBooksin 5 months) attributes his success to social networking, most of which was done through Twitter.