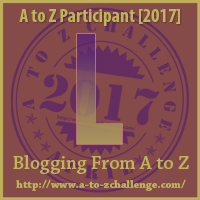 Disclosure: This post contains some affiliate links for your convenience. Click here to read my full disclosure policy.
I'm continuing with the A to Z Blogging Challenge and today we look at the letter L.
L is for Live and Learn.
Writing blog posts about topics we know can be fun, but I have also found another great value. Blogging is an ideal way to learn more about a topic. Here are some suggestions I hope you'll find helpful.
• Choose a topic you would like to know more about.
New writers are often told, "Write what you know." But this is not necessarily correct. As long as you're prepared to learn about the topic, you can expand your limits remarkably and learn about wonderful new subjects.
Two years ago, when I started my 26-day alphabetical challenge, I deliberately chose the topic titled "Out of Africa," seeing I knew quite a bit about Africa. However, by the time I had reached "C" I realised there was much more I didn't know!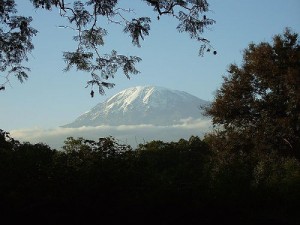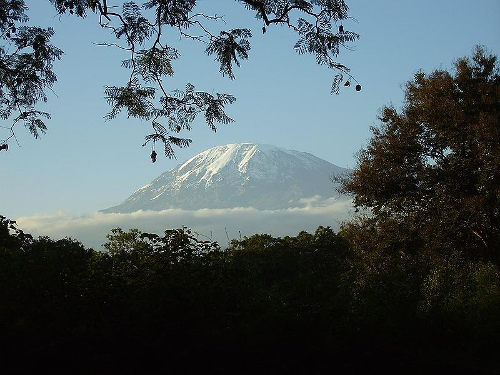 As I scanned Google for something interesting to write about from Africa starting with a C, I came across Crown of Africa, a.k.a. Mt Kilimanjaro.
I had never heard the nickname, but I'd had a glimpse of it from a plane window as a child of twelve, a view I have never forgotten. As I read about it, I learned it was the highest free-standing mountain in the world. Wow! I didn't know that.
For the rest of the month I had a delightful time as I found all sorts of new facts to learn about my continent. I shared some of them with my readers, and I created a bucket-list of places I would like to visit before the Lord calls me home.
• Form a research group.
If you are seriously studying a topic, you can make contact with others who also want to learn about the same material as you.  You could form a blog network with a signup membership, and share the things you are learning. As you bounce questions off one another, and encourage your fellow bloggers, you will all gain so much. Not only will this help you gain an understanding of your material, it may well also increase your own self-confidence as you interact with others who share your interest.
• Share your hobby with others.
This can be a group similar to the previous idea, or it can be an open blog where once or twice a week you share an idea or task that you believe your readers will enjoy. Try typing "card making" for example, into Google™ and see how many blogs there are out there on the topic. I recently received a gift of a Cuttlebug. I had been making cards for many years, but I knew nothing about a Cuttlebug. So I turned to Google™ and found many many blogs written by people like me, who were one step ahead of me. They did amazing things with their Cuttlebug. So I followed a number of their blogs so I could learn from them.
What do you have that you could share with others? This could give you a chance to share your expertise and improve your craft at the same time.
• Be aware of your readers as you blog.
Remember A is for Aware? Think about your readers when you write on your blog. Think twice about what you say. Are you sure of your facts? Do you need to check on them? When you are finished, leave it to rest for a day or two and then go back and re-read it before publishing it. It's amazing how typos find their way into your writing overnight! You will almost certainly find something that needs to be corrected or re-written. So you learn to take more care over what you write and to be prepared to justify your reasoning should someone disagree with you. Caution!
Don't be drawn into an argument with someone on your blog or a review. It's not worth the fallout!
Click To Tweet
People are entitled to their own opinion, even if you believe them to be wrong. Rather say something innocuous like, "Thank you for visiting" and move on to the next comment.
• Invite your readers to participate.
A well-placed image, map, infograph or photograph can do much to stimulate conversation. I've noticed a number of A to Z blogs this year are made up almost entirely of beautiful images and a short comment or a question. As people look at the photograph, they are drawn to make a comment, and so the blog becomes popular. I'm sure the writers, as they read the comments, will learn from their readers as well as being encouraged.
• Learn to give (and enjoy) comments.
I find is such fun reading what others all over the world have to share on my topic. When I read other blogs on the A to Z Challenge, I always read the comments as well. Some of them bring out really worthwhile aspects concerning the topic of the blog post.
For this reason, always, always leave a "Takeaway" for your reader. The best way to encourage comments is to ask a question they will be eager to answer, and by the same token, you should leave a positive comment on their blogs too. Although some blogs discourage you leaving a return URL, I have found this is one of the best ways to encourage others to return their visit and leave a comment on your blog.
How to leave a live signature link:
The A to Z Challenge encourages the bloggers to create a signature line and include it in all their comments. One person wrote to me and said she had discovered my comment in her SPAM folder because I'd put a link. For the next two days, I didn't put a link, and the number of visits to my post dropped dramatically as did my comments. People on the challenge don't have time to hunt for your URL.
So I resorted to using the signature line and my numbers shot up again. When I had the opportunity, I did suggest the blogger should check her SPAM folder in case a comment or two landed there.
Here's what I use. Feel free to adapt it for yourself: Simply change my name to yours, then the URL of your blog inside the first <>, and the title of your post in place of Out of Africa like so:
<a href="THE URL OF YOUR POST">THE TITLE OF YOUR POST and any hashtag you want to use.</a>
For me, when I put in the URL to the post on the Kindle and its title, this is how I change it:<a href="https://shirleycorder.com/kindle_kdp/">K is for Kindle and KDP as you Build a Better Blog. #AtoZchallenge.</a>
That will show as a live link, K is for Kindle and KDP as you Build a Better Blog. #AtoZchallenge.
N.B. Don't miss out the " symbols. If you do, the link won't work!
One last point: I keep this saved on a notepad document on the desktop of my computer. Each day I update the URL and the title, then it's a matter of copying and pasting at the end of any comment I make.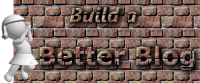 "Blogging is an intellectual version of going to the gym",
says Steven Johnson, a productive professional writer.
How about copying and editing the signature above to lead me to your blog or website? Then leave it together with any comment you wish to make in a comment section below. If you leave me a live link to your blog, I promise to get back to you.
 FURTHER POSTS TO READ:
Dogged Determination
Eager Enthusiasm
Fact or Fiction
Go for Google

Harnessing Hashtags
Interesting Images
K for Kindle and KDP