Welcome!
Last week, I introduced you to S.African author, Dalene Raeburn. She wrote a guest post for me based on a chapter from her popular book, Dragons and Dirt. The title of the post was "Christmas Every Day." She shared a concept that has struck a chord in a number of readers, and I intend to follow it up in 2018. So if you haven't read it, make a note to go there as soon as you've read this week's post. You really don't want to miss either of these posts – or the next one, when I will introduce my theme for 2018 which I hope to see a number of you getting in on the challenge too.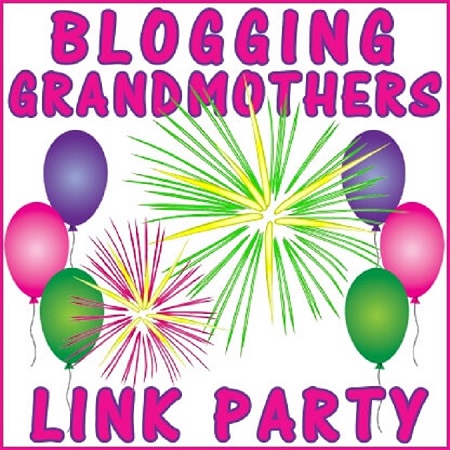 Prior to introducing the theme, I invited Sue Loncaric to write a blog post for me on the topic, Link Parties. I know nothing about this topic, but I'm hoping to use it as part of my project. So welcome Sue! Thank you for being my guest today.
Talking about Link Parties

I was delighted when Shirley asked me to be a guest on her blog and write about Link Parties.
I currently co-host 2 weekly link parties – Over the Moon and Blogger's Pit Stop – plus a monthly one which is just for Grandmothers. It is called the Blogging Grandmothers Link Party.
In January, my friend Leanne from Cresting the Hill and I will be starting a new link party – Midlife Share the Love Party. This will be a link up exclusively for Midlife Lifestyle bloggers. There are so many link parties out there for recipes, crafts and yummy mummies but not many for those of us who fall into the Midlife Lifestyle category. So we decided to set one up for ourselves!
I also participate in other link parties during the week or month which you can find over at my Sizzling Towards 60 & Beyond blog.
What is a link party?
When I first started blogging 3 years ago, like all newbies, the blogging world was completely unknown territory to me. SEO and other technical terms were bandied about and I had no idea what they were.
I had never heard of a link party until I started blogging and a fellow blogger suggested this was a good way to connect with others.
There are literally thousands of link parties that you can link up to. From Crafts & DIY to Recipes and link ups for Yummy Mummies. There are link ups for all types of subjects it is amazing.
The idea is to find a link party and link your post or posts up. It is easy to do, however I feel you need to be selective and choose the right party for your blog.
Why link up?
As I've mentioned, it is a great way to connect with other bloggers. I've made some long-term friendships through link parties. Another advantage is that your post is given exposure. Usually each link up has a Featured post(s) and a Most Clicked Post. That can be helpful if you are trying to grow your blog.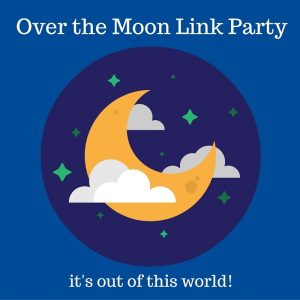 What not to do at a link up!
Don't be a link-and-run blogger! Nothing frustrates me and other bloggers I know more, than people who just link up and don't interact. The idea of a link up is to encourage linkers to read other bloggers' posts and then comment or share on social media. It becomes a win/win situation but only if everyone follows the guidelines. It is discouraging to everyone who has taken time to write a blog post and link up only to have their post ignored.
Be a supportive linker
If you take part in link parties, be supportive of other bloggers. Take the time to connect with a couple of others in the link up. You will build connections and also develop a supportive group.
All link parties have certain guidelines so make sure you follow them and be a supportive linker.
Want to host a link party?
Hosting a link up does take time but it can be rewarding. Setting up a link party is not difficult, however, if you are a host it brings some responsibility if you want the link up to be a success. Making the effort to share each post on social media and comment takes time. However, people have taken the time to support your link up so you need to return the support. Link ups can have more than one host so you can then divide up the commenting etc which will lessen the workload.
If you would like to learn more about setting up a link party click on this link to InLinkz
Why is a link party good for your readers?
For quite some time I looked at link parties as just a way for other bloggers to connect. However, I realised that my readers can also benefit. Posting the link party on the blog allows readers to click on the posts that have been linked up to the party so they are getting a variety of posts to read.
I hope you have learned a little more about link parties and are encouraged to find one or two that fit nicely with your niche.
I would welcome you to any of the link parties I've mentioned above. Don't forget if you are a Midlife Lifestyle blogger, I'd love to hear from you.
(Note from Shirley: Leave your contact details in the comment section and I'll see Sue gets them.)

About Sue:
Since taking early retirement, Sue found she needed more in her life and Sizzling Towards Sixty & Beyond was born.  Sue invites you to join her to 'Ride the Wave of Midlife with Positivity, Fun and Laughter'.
She shares her journey through midlife to encourage others to join with her in her quest to live a fit, fabulous, healthier and happier life. Sue loves connecting with people and helping them realise their full potential to be the best they can be!
You can follow Sue on Social Media
Website:  www.sizzlingtowardssixty.com.au
Facebook:  www.facebook.com/sizzlingtowards60
Facebook Group:  www.facebook.com/groups/couchpotatotofabfit/
Twitter:  www.twitter.com/sizzling60
Pinterest: www.pinterest.com/loncaric2047/
Instagram: https://www.instagram.com/sizzlingtowards60andbeyond/