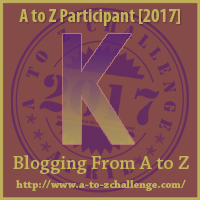 Disclosure: This post contains some affiliate links for your convenience. Click here to read my full disclosure policy.

I'm continuing with the A to Z Blogging Challenge and today we look at the letter K. To me, K can only stand for one thing, and that's
K is for Kindle. 
Before looking at the topic of writing for Kindle, I would like to make one observation. Before either of us owned a Kindle, a friend and I signed up for a Kindle account, and downloaded the Kindle app for our computers. We could then "buy" all the freebies that appealed to us, as well as a few other books which were on special and we didn't want to miss them. Some months later, we both received gifts of Kindle e-readers. Immediately we registered them, our entire library of e-books was available to us on our machines. Amazing! I have no idea how this works, but it does. So if you don't have a Kindle, don't miss out on the opportunity. Download the appropriate app today – Free!
Although, for me, K goes further.
K is for Kindle and KDP.
K is for Kindle and KDP. #atozchallenge. Have you published with them?
Click To Tweet
I love writing, and several years ago the main-line publishers, Revell/Baker published my book, Strength Renewed, Meditations for Your Journey through Breast Cancer. It was a great experience, and I grew tremendously as a writer as a result of the process. However, I also found a number of major problems.
Problems in traditional publication.
I had limited say-so over the cover (although I absolutely love the cover they did produce).

The title of the book was changed (from Rise and Soar over the Valley of Cancer) despite having a website titled Rise and Soar.

The interesting thing was that I feel their book cover suited my original title far more than it did their choice of Strength Renewed.What do you think? Rise and Soar? Or Strength Renewed?

I am not able to offer specials, giveaways, or free copies – unless I pay for them myself first. (They gave me a generous supply of free books and giveaways right at the beginning, but that was a few years ago and no longer applies.)
I have no control over the price. The e-books today cost more than the print copies! Why on earth?
There was a wait of three years between the book being accepted and finally coming out in print.
I got little or no warning when they ran specials on the book, which meant I wasn't able to muster enthusiasm for the special.
Because I live in South Africa, it took a trip to the USA to attend the Florida Writers' Conference for me to meet up with an editor who was interested in my book.
There is the need to write a polished Book Proposal and Query letter, and in most cases send this out again and again and again.
These are not meant to be complaints. As I've already said, I enjoyed the process and I learned a tremendous amount.
Would I do it again?
If an opportunity presented itself, I would almost certainly do it again. The advance is a nice bonus which I received in two amounts: Half when I signed the contract, and half when they were happy with the manuscript. But considering the thought of the numerous letters and proposals I would have to write, send out, and keep track of, I have no thoughts of going that way right now.In addition to Strength Renewed, I am published in twelve (to date) anthologies and books of devotions. However, in the last couple of years I've started writing Kindle books, and find this way more fun.
There are many advantages to publishing via Kindle on Amazon #atozchallenge.
Click To Tweet
Advantages of publishing a Kindle book
There's no time delay. As soon as you've finished the book and made sure it is well edited and as free from error as you can get it, you are able to publish. There is no delay.
You have complete control over your cover. Now here's a problem. The saying, "You don't judge a book by its cover" is simply not true. When it comes to the initial purchase, the cover has a huge influence. So unless you are really keen on graphics and know what you're doing, rather pay a book cover designer for the job. Having said that, so far I have chosen to do my own, and Amazon does offer free help if you want to give it a try. I knew what I wanted, and I was able to find the stock images with help from a friend with experience. A granddaughter who works in this field drafted my first cover for me and guided my initial steps. I love it, and it is a welcome break from writing.
You set the price. It is then easy to run specials whenever you like. Depending on which schemes you link up with, you may be able to do giveaways whenever you want. You have a freedom that you don't have with mainline publishing.
You can write it via your blog if you so wish. See B is for Blog a Book for further ideas.
How to write your Kindle book
Choose your topic. Decide on the genre you are going to follow. Will it be a novel? A romance? Suspense? Or will it be non-fiction? What topics do you know well?
Think about your cover. I find it helps to design the cover at the outset. It keeps me on track as I write. If you want to get outside help and don't know anyone in the field, www.fiverr.com has many experienced designers. It is a good idea to ask around on Facebook groups to find names that other authors can recommend.
Write a description of your book. You may find this changes, but it helps you keep on track if you know what you're trying to achieve. This will normally be what appears on the back of your print book, should you go that way.
How to write via a blog. If you choose to write this way, think of enrolling with the A to Z Challenge and writing it alphabetically. Many people actually write novels this way.
Every step of your self-published book should breathe professionalism.
Click To Tweet
Every step needs to breath professionalism
This is where many self-published authors let themselves down, and in turn this gives the term "self-published" a bad name. It is a fact that anyone can self-publish. But once you've read one of their books, you'll never want to buy another.
You must have your book edited, preferably by a professional. If you don't have that option, send your book to a wide selection of "proof-readers", not including your mother. You don't want to hear how well you write. You want your faults pointed out, your typos corrected, your spelling and grammar scrutinized and you want to know if it holds their interest.
Your cover must entice readers. "I need to read this book!"
Your description needs to create a thirst in your readers' minds. "This is one book I don't want to miss."
Your formatting must be perfect. This is fairly simple if you follow clear instructions. Here is Kindle's own Direct Publishing's instructions. You can also Google™ for additional advice if you need it.
Sign up for an Author Page on Amazon if you don't already have one. Follow through their instructions which will include a short biographical sketch and a good photograph. Don't forget to link to your website or blog.
Promote other books you have written. Amazon does not allow advertising or promotion of any other services, but you may add links to your Amazon Author page, and to your other Amazon based books.
Final steps to publication
After you have prepared your book and signed up for an Author page, I strongly recommend you join Amazon Kindle Direct Publishing at least for your first book. This link will guide you through all the next steps.
They will tell you it will only take a few minutes. Don't you believe it. Your first book will take far longer as you stop and figure out what is required, but follow each step along the way, double-checking on your moves, and you will end up with a top-rate book. Once you complete the steps, your book will be live within 24-48 hours, and you can start promoting it.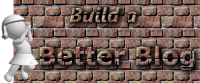 "Life without a Kindle is like life without a library nearby."
~Franz S. McLaren, Home Lost
 Do you prefer to read books on Kindle or in print?
 FURTHER POSTS TO READ:
Eager Enthusiasm
Fact or Fiction
Go for Google

Harnessing Hashtags
Interesting Images