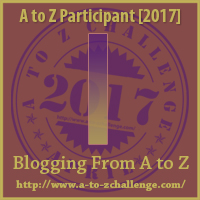 I'm still busy with the #atozchallenge. We're looking at the theme, Build a Better Blog. Today's letter is I, and we're looking at I is for INTERESTING IMAGES
A picture is worth 1,000 words,
said Fred R. Barnard, an advertising manager in the early 1900's.
Now, over 1,000 years later, this is probably even more relevant. Especially in the world of blogs and websites, As stated in previous posts, the general practice in reading blogs is for the reader to skim over the words, scanning for points of interest. So how important it is to use a picture or image that will give him 1,000 words at a glance! Here are some points to help you.
The image must catch the eye of the readers
and invite them to read the content. In the World of Google, there may be dozens of articles on the same topic as your blog post. But if you have a more catchy image, readers will be attracted to your post.
Images help to strengthen the message
of your blog post. This is especially true if you use an infographic, a screenshot, graph or another diagram.
Images will increase your SEO (Search Engine Optimisation)
More will be said about this when we get to the letter S, but it is of great value to the serious blogger.
Schedule an attractive promotion with an image and a live link
to appear on your author page (a.k.a. Fan page) on FaceBook the same day as your post. You can also now do this on Twitter, although it leaves you with very few words. So that image needs to "say it all".
The best image is one you create yourself.
Do you have a camera? If not, you almost certainly have a cell phone with which you can take photos. Get into the habit of having a means to take pictures with you at all times. Don't confine yourself to views. Take snaps of road signs, animals, flowers, trees, surfers, airplanes, cars, signposts, children . . .
One warning: when you take recognisable photos of people, you do need their permission before you can use them. If your photo is of strangers, play safe and get it in writing. Or use your graphic programme to blur their faces.
Learn to make infographics and graphs.
In addition to these, learn to make Youtube clips, screenshots, powerpoint clips etc. Get yourself a decent graphics programme and learn to use it. Some chapters back, I recommended GIMP. This free graphics programme allows you to do just about anything you wish with your photos. If you don't know how to do something, Google™ is full of tutorials of how to use GIMP as well as other programmes.
Some years ago, I bought a full set of little 3D characters. Using GIMP and these characters, I followed lessons on Google. As a result, I have created many images for use on my blog. See bottom left for the graphic that is the logo for this series.
Beware of the legal minefield
of using images you haven't created yourself. Author Roni Loren has written an excellent post on this, based on personal experience, Blogger Beware! You Can Get Sued For Using Photos You Don't Own on Your Blog. I do urge you to follow this link and read her post. I'm not going to repeat her warnings. Read them for yourself.
Beware of the legal minefield of posting images that don't belong to you! #atozchallenge
Click To Tweet
Always  presume the image has copyright protection
Unless you created the image yourself, look for the usage rights on all pictures you find on the web. You should also copyright your own images unless you don't mind others using them.
I can't stress this highly enough. When I became aware of this issue, I found I had thousands of photos and images which I had to plough through every time I wanted a specific image. I saved them in well-marked folders and this helped me to find them quickly. But in an effort to become totally legal (as described in Roni's article) I am in the process of working through all my earlier photos to make sure they are all correctly attributed or replaced with legal images. I still have to learn to store the copyright details in a retrievable fashion, so I don't need to search for the image on Google™.
There are a number of sites
where you can get free photos. But always be careful to cover all your bases. It's not worth taking a chance as you'll have seen if you've read Roni's article. And if you haven't, go and read it now!
Here are some sites worth looking into.


LINKS FROM INFOGRAPHIC:
1 & 7  Google Images   2 Google Search    3 Morgue File    4   Free Digital Photos.net    5 Free Images.com    6 Every Stock Photo.com


Once again: Please make sure you read Roni Loren's Blogger Beware! You Can Get Sued For Using Photos You Don't Own on Your Blog.  Trust me. This is no small matter. The other day I read of an author who had to pay up $8,000 for one image she'd grabbed from the web!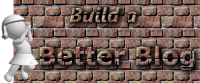 What is your biggest problem or challenge to using images in your blog posts? Please share in the comment section below. 
  "If God had a refrigerator, your picture would be on it. If He had a wallet, your photo would be in it. He sends you flowers every spring and a sunrise every morning… Face it, friend. He is crazy about you!"  ― Max Lucado
FURTHER POSTS TO READ:
Creative Content
Eager Enthusiasm

Fact or Fiction
Go for Google
Harnessing Hashtags