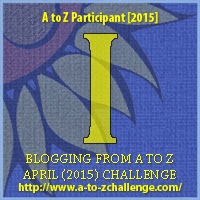 Today is going to be a different sort of post. Who amongst us does not at some time need inspiration? So I thought today we'd look at some of the places and events we won't be majoring on during this month.

The word inspiration literally means to "breathe in." Sometimes we need to pause in our chaotic lives and do just that. Breathe in. And what better place for you to do that, but in Africa?
Are you an entrepreneur, or a business person, looking for new and creative ways to increase your business? Are you a writer, looking for inspiration for your next novel? Are you overstressed, worn out, or sick of life? Do you long for a closer walk with God? Africa could be the place for you.
I'm going to give you a taste of what Africa has to offer. Then it's over to you! There's a saying,"If you do not step forward, you'll always be in the same place. If you can't physically travel here, thanks to the Internet and search engines, you can revel in places you will never reach in real life. So let's step forward! Breathe in. And enjoy . . .
This, of course, has been just a quick glimpse of our land, but I hope it has inspired you just a little. It has me. My husband and I have booked into the Addo National Park for an overnight stay in two weeks time. All this wonderful nature, and I stay at home and write blogs!
How about you? Why don't you make a decision to go somewhere, see something, that you've never seen before, or not for a long time. I guarantee you will come home inspired! I plan to!