(Originally published August 2010. Updated 23 May, 2017)
As a student nurse, I developed an aversion to the subject of nutrition. It all seemed so unnecessary. I knew we needed to eat a balanced diet of proteins, vegetables, fruit and dairy. So what more was there to know?
When I was diagnosed with cancer, I determined to do everything possible to fight this disease. I read any book I could find that would suggest ways to improve my chances of recovery. Yet whenever I came to a chapter telling me what I should or shouldn't eat, I skimmed past it, and continued to read the "important parts" of the book. Then I came to the end of my chemotherapy.
Suddenly I felt panic.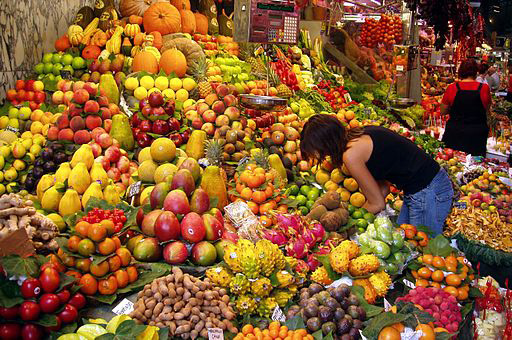 I wasn't doing anything to fight cancer!
My fight against the disease had come to a halt. What could I do that didn't involve doctors, to restore my body to good health and help it to fight against a possible recurrence? I decided to visit a nutritionist, mainly to see if she had anything to teach me.
Oh my, did she have things to teach me? Among my many lessons, she introduced me to God's Medicine Box!
I discovered the healthy menu I ate and served to my family every day was well short of vegetables and fruit. Especially fruit. Here I lived in the Fruit Kingdom of South Africa, yet if I ate one piece of fruit a day it was a lot.
Following my visit to the nutritionist, I went straight to the shops and bought myself a juicer. Over the weeks that followed, my energy levels started to return. My passion for life was re-fired. My health was restored.
Many years later
That was in 1998. My husband and I still have a glass of freshly juiced vegetables and fruit every morning before breakfast.
However, I'm a slow learner. For several years, I stuck to the five fruits and vegetables the nutritionist listed for me. I didn't venture outside that list until a few years ago, when I started to experiment with new combinations. There was such a vast array of different chemicals and nutrients God had provided for me that I had overlooked until then. He has provided each of us a wealth of nutritional goodies, and they're available through natural foods every day.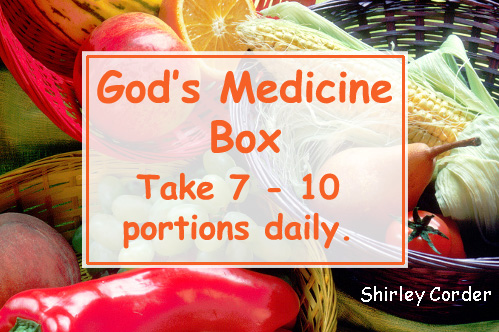 I first published this series some years ago, but I thought it would be good for us all (me included) if we take another look at some of these. I will update if I find new facts, and I plan to republish one of these posts every Tuesday. Next week we'll take a look at the strange looking root we know as ginger.
What is Ginger?
Until recently, I thought ginger was something you bought ground in a spice bottle. You bought ginger-nut biscuits, ginger bread and ginger chocolate. I had much to learn.
Want to know more? Make sure you don't miss next week's post!