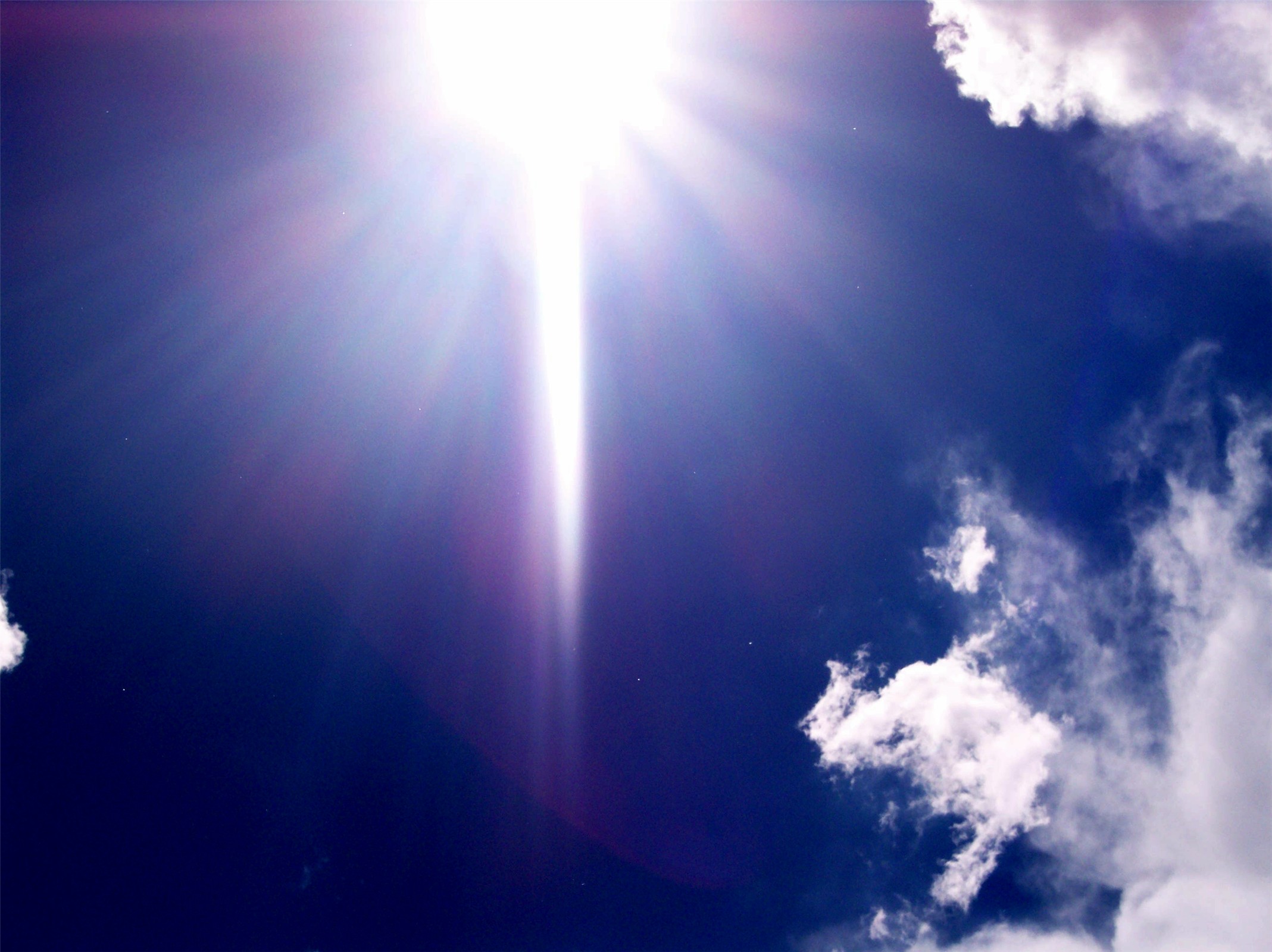 Does God Speak Today?
I have often been asked this question.
Incredibly, the Christian Church is divided on this issue. Many Christians believe that we should seek God's guidance on every subject, be it whether we should go to the shops today, or what we should put on our bread for lunch. Others believe all the guidance we need is already in the Bible. If it's not there, we're not meant to know it. Still others take a middle-of-the-road position.
So is it possible to know God's will for us, in our lives, today?
It is a valid question, and it is an important one. Perhaps it will help to look at the question as it relates to a parent and a child. After all, God is my father. So is it possible for me, His daughter, to know His will for me today?
When my children were growing up, it was possible for them to know my will for them that day. I may not have been there to speak to them audibly, but because they knew me well, they knew what I would advise them to do in most situations. Whether they chose to obey of course, was another matter. But when they were at home with me, and they needed my advice, what sort of parent would I have been if I refused to reply? What sort of relationship would I have with them if I didn't answer their questions, or communicate with them directly?
I believe that God is interested in every single part of my life. According to Matthew 1030, He knows how many hairs are on my head! How is this possible? And why would He want to know? I have no idea. But the Bible says it, so I believe it.
Throughout Scripture we read of stories of God speaking to His people.
He spoke to Adam and Eve in the Garden.
He spoke to Moses in an audible voice from the midst of a burning bush.
He spoke to Elijah, the prophet, on the mountain side through a still, small voice.
He spoke to Nebuchadnezzar in a dream.
He spoke to Jonah and told him what to do.
He spoke to Abraham and told him where to go, and that He would be making him a father of many nations—even when he and Sarah were too old to have children.
He spoke to Paul on the road to Damascus.
All the way through the Bible we see God speaking and guiding His people.
This does not mean He is going to speak to me through a burning bush—or that I need to climb a mountain to hear His still, small voice. Nor do I need to walk in a beautiful garden, or in a rough desert, to hear from Him. These are ways in which He has spoken to His children in the past. But God is God. He speaks to us each in a way we will be able to hear and respond.
There would be no point in speaking to a deaf person through an audible voice. He wouldn't hear. So too it wouldn't make sense to show a blind person a beautiful sunset and expect him to respond. God knows us so completely. He is our Father and He wants to communicate with us in a way that we will be able to hear and understand.
What do the Scriptures say about this?
God speaks to us today through the Bible
Heb 3:7,8 says, "So then, as the Holy Spirit says, "If you hear God's voice today, do not be stubborn, as your ancestors were . . ." And a few verses further on, the writer reiterates, "This is what the scripture says: "If you hear God's voice today, do not be stubborn, as your ancestors were when they rebelled against God." (Heb 3:15)
This was written long after Jesus had ascended into Heaven.
In Hebrews 4:12 we read that "The word of God is living and active. Sharper than any double-edged sword, it penetrates even to dividing soul and spirit, joints and marrow; it judges the thoughts and attitudes of the heart."
His Word is living and active. It is sharper. It penetrates. It judges. All present tense.
Clearly from these passages alone, God speaks to us today through the Scriptures.
The Bible is the basis on which we can judge anything we believe "God" is saying to us. He will never, ever go against His Word.
If someone claims, "God told me to take a gun and massacre my neighbors," I know this is not true. God tells me to love my neighbor. (Matthew 22:39)
When I feared for my life during cancer treatment, I picked up my Bible and I knew God was speaking to me through the words of Habakkuk 2:2 ,3 when I read, "Write down the revelation and make it plain on tablets so that a herald may run with it. For the revelation awaits an appointed time . . ."
I didn't understand why I was to do that, but in a way I cannot explain, I knew this was God speaking to me that very day. I had read this Scripture many times before, but that morning, God used it to speak directly to my heart. From that point on, I wrote down the various things God showed me. Fifteen years later, at the "appointed time", my book, Strength Renewed, was launched across the world to encourage and inspire those in the cancer valley.
God speaks to us today through His Son, Jesus Christ
"In these last days he [God] has spoken to us by His Son, whom he appointed heir of all things, and through whom he made the universe" (Hebrews 1:1-2, NIV).(Note the present tense once again.)
Comparing us to sheep and Himself as the Shepherd, Jesus says "My sheep listen to my voice; I know them, and they follow me." (John 10:27)
A congregation of people in church will listen to the same sermon, but each will hear something different. Many will read the same passage of Scripture, but they will "hear" a different message. This is because God is speaking to them with a personal "Rhema,"–the living, breathing Word of God especially for that person. You don't understand how He does that?  Nor do I. Maybe that's because He's God and we're not.
God speaks to us today through prayer.
This seems like the most obvious way, and yet surprisingly it's the one way we often miss. Our prayers become shopping lists, where we spend the time talking to God.
My husband once preached a message where he likened our prayer times to a phone call with God. I dial the number, and God picks up the phone. Before He has a chance to speak, I rattle off all my problems, perhaps remember to say thank you, ask Him to show me what to do in a situation, and then I hang up. God is left on the other end of the phone with His mouth open, but I'm not there to listen.
Other times people will say, "When I pray, I sit and listen but I hear nothing." Are they perhaps making their minds blank? That is always a dangerous practice. The devil can rush in to fill in the blanks too!
One solution to this can be to pray aloud to God. When you need to know something, ask Him aloud. Just putting it into words often brings about clarity. Suddenly you know within your spirit what you have to do. (So who do you think put that thought there?) Or you may find yourself praying the answer, "And even as I ask this Lord, I realize I should be . . ." (Who put the answer into your mind?)