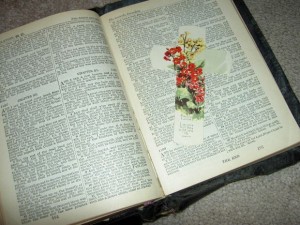 "Cultivate inner beauty, the gentle, gracious kind that God delights in." 1 Peter 3:4   (CEV)
Two days ago, we looked at the magnitude of God in His role as creator. Today I'd like us to see Him as a God who loves adding finishing touches to His work.
Have you noticed how sometimes your most drab piece of writing becomes a real treasure? You study it and come close to giving up on it. Then you add an illustration, or another angle occurs to you, and suddenly your writing creation comes to life.
On holiday at a retreat centre, I lazed outside in a recliner, surrounded by wild flowers and bushes. As I enjoyed the warm sun and cloudless sky of the Johannesburg winter day, I was surprised to spot a brown moth, usually only seen at night. It was searching for nectar from the brightly coloured blooms in the near-by garden.
I wondered why God made him so drab when his day-time cousins, the butterflies, are so beautiful. Just then a shaft of sunlight crossed his path and he spread his wings to enjoy the warmth. Under each wing was a streak of shimmering gold, glinting in the sun's rays. God in His wisdom knew that this tiny creature needed to look like a piece of wood or a dry leaf to hide from predators. Yet it was almost as if God couldn't resist giving it something to treasure, a mark of beauty mostly hidden from view.
Many people do not seem to have any beauty, physical or in their character. They are difficult to relate to, hard to love. Yet God made them in His own image. If He gave something beautiful to that insignificant little moth, I can be sure there is something beautiful in every person.
Today as you look for that special something which will complete your work in progress, think of how you can give your characters just that little touch of beauty. And then think of your readers. Each one has a finishing touch from God that makes them unique.
Maybe something you write today will reach out and touch them in a special way.
PRAYER: Lord, help me to encourage others to see themselves as unique creations of a loving God.
THOUGHT FOR THE DAY: No matter how ordinary a person may appear, there is always something special put there by God.
Psalm 8:1-5 O LORD, our Lord, how majestic is your name in all the earth! You have set your glory above the heavens.   Out of the mouth of babies and infants, you have established strength because of your foes, to still the enemy and the avenger.  When I look at your heavens, the work of your fingers, the moon and the stars, which you have set in place, what is man that you are mindful of him, and the son of man that you care for him?  Yet you have made him a little lower than the heavenly beings and crowned him with glory and honor.