Hello again all you wonderful bloggers!
I am taking part in The Write Tribe Problogger October 2017 Blogging Challenge. So a special welcome to the other members of my sub-tribe. Hi guys!  This is the 4th post in this challenge.
We're working through the alphabet as we look at ways to build a better blog. Today we come to F for
Facts or Fiction
Here is a less than commonly known fact: Tweet it if you will.
Blogs can be fact OR fiction. Just make sure your reader knows which. #writetribeproblogger #writebravely
Click To Tweet
Here is a list of tips or suggestions. You won't be able (or want) to use them all, but maybe one or two will spark a flame of creativity in you!
First, we'll look at the more common type of blog: the one based on FACTS, in other words, non-fiction.
Write on a Nonfiction Topic and the Facts you use will increase your Authority.




This applies to individual posts, or to dedicated blogs. I have a blog dedicated to encouraging and inspiring those going through the cancer valley. It is called Rise and Soar, and all the posts are on some aspect of cancer. How am I qualified to do this? I am a cancer survivor (20 years but who's counting?). I am also a retired Registered Nurse (RN). And I'm a pastor's wife. (Also retired – not as his wife, but Rob has retired from full-time ministry. Although at times I wonder, he does so much preaching at away churches I expect our own minister to welcome him as a visitor!)  Yet because I blog on the topic, I am amazed at the variety of questions I am asked.
Disclosure: This post may contain some affiliate links for your convenience.
Click here to read my full disclosure policy.
See How the Experts Do It.

Dean Wesley Smith is in the process of updating his already-published book, Think Like a Publisher. You can buy it from Amazon.com, or you can read it one chapter at a time for free on his blog


Bring in Experts.

If you're doing a non-fiction series and there is a section you don't feel fully qualified to write about, approach someone else to write the post. This gets them exposure and shows your readers you're not afraid to ask for help when you're not sure of the facts. This will also help you form relationships with other writers, and it will bring some of the guest blogger's readers to your blog for a visit.

Choose your Topic with Care.

Select a topic you feel qualified to write on, and still do research to add additional material. Don't forget to credit any facts you get from someone else. Apart from being the right thing to do, it helps to share the load of responsibility, in case some facts are wrong.

I haven't been able to find the author of this quote, but I do love it:

The man who says he's self made saves the Lord a lot of responsibility. #writetribeproblogger #writebravely Click To Tweet
MOVING ON TO FICTION IN BLOGGING
I'll say more about this approach as it is not used as often. Nevertheless, blogs can be a tremendous source of promotion for the fiction writer.
Some suggestions on using Facts or Fiction in blogging. #writetribeproblogger #writebravely Click To Tweet
Use Poems, Video Clips and Book Reviews.

These and other types of blog posts, even if they are based on facts, especially linked to your article, will help to bring your story or non-fiction book to life.
Blog a Novel.

This is a fairly common practice, although personally I think it has its risks. After all, why would you buy a novel that you'd already read online? Mainline publishers will normally turn away anything that's been published on your blog.

Having said that, a writer friend of mine, Sean Young, who used to live in South Africa but is now in England, published his book on his blog. Because he couldn't interest a publisher in his book, he gave it away for free on his site. Some weeks later, a publisher contacted him telling him to take it down at once as they wanted to publish the book.

The book is Violent Sands by Sean Young, and it is still available on Amazon. com. It was subsequently published in Spanish as well, and he has gone on to produce another two novels. And it all started when he put it on his blog! 

Have you read VIOLENT SANDS by SEAN YOUNG? Background here. #atozchallenge Click To Tweet

My other concern with this idea is that you need to know how the story will end. I am a SOTP (Seat Of The Pants) writer. I've written 7 novels (6 of them for NaNoWriMo and none published.) But I have never known the ending before I got there. I was often as surprised as the characters at the sudden turn of events in the story. One of my novels ran into a wall at the end. Should I ever want to publish it, I would have to rewrite the ending. You wouldn't want that to happen in public on your blog.
"Blogging is good for your career. A well-executed blog sets you
apart as an expert in your field." ~ Penelope Trunk
PLEASE NOTE:
I plan to compile these blog posts into a book when they're finished. Leave me a suggestion and it may end up in the book (with credits of course!)
FURTHER POSTS TO READ: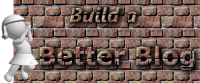 Introduction to Blogging
Awareness Alert
Blog a Book
Creative Content
Dogged Determination
Eager Enthusiasm