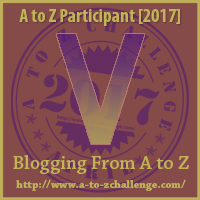 Disclosure: This post contains some affiliate links for your convenience. Click here to read my full disclosure policy.
Does your blog contain content of value? Would your readers miss out if they didn't read a particular post? You may remember that in the introduction to this series, we saw there were many different reasons why you might want to blog. We've been especially zeroing in on two of these.
If you are a writer, we've looked at many ways you can build a better blog.
If you're not a writer, we've looked at ways to better keep in touch with your friends and family.
Today, we come to V in the A to Z challenge, and we're looking at
V is for Value
Today, we're looking at ways to add value to your blog no matter who you are writing for. Some of these points will surprise you. Others will be duplicates of statements made earlier. Still others will be ones you're already using. But I trust you will benefit if you work through the list that follows. read more