Originally written in November 2017. Updated August, 2018.

Would you agree?
That's where the idea of a street team comes into being.
What is a Street Team?
It all began for me when my friend, Marion Ueckermann, mentioned the term to me during a Whatsapp call. I immediately asked if I could join hers to see how it worked. And, of course, I turned to Google to learn more.
How to be Part of a Powerful Street Team. Read more here.
Click To Tweet
At iUniverse I found this: "A street team is a group of volunteers who band together to promote an author and his or her book. Members of a street team are motivated by their love of an author's work to promote it to as many people as possible."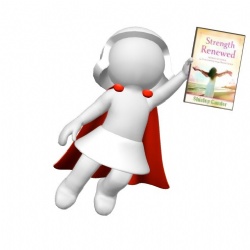 I learned a good deal from various sources, but most of all from a guest post by Jennifer Probst, a New York Times, USA Today, and Wall Street Journal bestselling author.
In Jennifer's words, "A street team is a dedicated group of readers who like your work and are interested in helping promote your books. These readers are interested in helping to promote your book because your relationship with them is mutually beneficial. They get to hang out online with one of their favorite authors and receive exclusive material, and you get help with promotion to share new releases, giveaways, and special events." read more