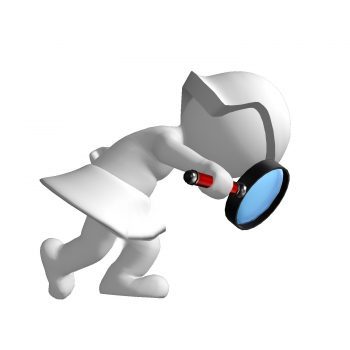 I ended my previous post in this series with the question, "What Is a Book Launch?"
I also asked, "If you were invited to a book launch, what would you expect?"
 A few of you answered, and I've also asked a number of other people. The general feeling is that the one thing you have to have at a book launch is a book.

Obvious?
Well . . . guess what?
I have come to realize the actual "Launch" is the day the book is officially out in the world for purchase.
Note, I did say "the world". It evidently depends on where your "world" is.
Strength Renewed will be available in book shops throughout the United States on October 1. It will also be available for order online across the world on that date. Even in South Africa, if you don't mind paying to import it from America, you can get it shortly after the 1st of October.
Despite weeks of trying to find out, no one could tell me when it would be available in South Africa, so eventually the small committee I mentioned in my last post, decided we needed to set a date for the book launch celebration. (Okay, it's a party–but I don't 'do' parties.)
Strength Renewed is a book of meditations for those on a breast cancer journey, so it was logical to hold this in October, which is breast cancer month.

Book launch ahead
The official book launch date is October 1. My younger son and daughter-in-law could make it to Port Elizabeth for October 2-4, as they will be en route for Cape Town at that date. Result? Both my sons and daughters-in-law can be with me for those couple of days.
So we set the date for October 4.
No sooner had we confirmed the hall and the date for the invitations, when I received an email telling me that the release date in South Africa is November 10.
Oh great. So now what? Should we try to cancel or postpone the date? Thing is, if we did postpone, it would have to be until later in November to be sure I have the books. That would bring us into that frantic six-weeks-before-Christmas period when people have so many other commitments. It would also take it away from October, which wouldn't fit the breast cancer theme we had planned. And it would mean David and Pam wouldn't be able to attend.
Our creative family
So we did what our family does best—we got creative.
If necessary, we will have a book launch celebration on October 4, followed by a book signing after the books are released in the country.
Those attending the celebration will have the opportunity of pre-ordering the books at a discounted price, and they will be given a date and flexible time to collect their book and have it signed if they so desire.
But really?
Can you have a book launch without books?
Maybe not the launch–but the celebration?
Why not? After all, how many people celebrate birthdays and anniversaries on the actual date?
In 1992 we celebrated our 25th wedding anniversary two weeks early, as we were going to be in Israel on the date.
So now we're celebrating the launch of Strength Renewed after the global launch, but several weeks before the South African release.
Growing enthusiasm
I am astounded by the air of enthusiasm there is amongst my friends and family. We are determined that, in view of the possible lack of books, we have to do all we can to give our guests a really great evening.
Prayer Request!
I'd love you to join me in prayer that the free books  from the publisher arrive in time so that I can at least show people there really is a book coming! It has such a beautiful cover—that alone will sell the book.
Pray with me? Please? Pray that the books currently en route from the USA will make record timing and arrive in Port Elizabeth before October 4. Then we won't have to hold a book launch celebration without books!
You can preview the first chapters of this book, or purchase it direct from this page. Click on the relevant tabs below the image.
If you enjoy the book, I'd love it if you'd leave a book review on Amazon, Goodreads, or anywhere that stocks the book. Thank you!