A quick history
On Valentine's Day, February 14 2010, the video-sharing website, YouTube, was founded. The first video showed co-founder Jawed Karim at the San Diego Zoo, and was uploaded in April 2005. It can still be viewed on the site (all 18 seconds of it!)
Today, over ten years later, YouTube has over a billion users, almost one-third of all users of the Internet. Every day, people generate billions of views and spend millions of hours watching videos.
Potential of YouTube
Can you imagine the tremendous potential it has for blogs? Yet it is largely unexplored by the average blogger. Why? 
There are two primary ways YouTube videos can be used on our blogs, and I want to share them both with you. However, there is also a problem side, and I'll mention that as well.
How to save videos to your blog:
I had only used a YouTube video clip once on my blog before I tackled the A to Z Blogging Challenge in April 2015. I wrote on the theme, Out of Africa, and really enjoyed it although it involved me in a lot of research. And I really do mean a lot!
When I came to N is for N'kosi Sekelel e'Africa, a post about our magnificent multi-language South African national anthem, it wasn't enough to tell my readers the history. Nor was it enough to copy out the words for them. They needed to hear it for themselves.
I searched YouTube and found a stirring rendering of the anthem, complete with the words superimposed on a background of our flag. It was so easy to post this into my blog. Let me share with you how easy it is:
On YouTube, find the clip you want to use, then click on share. Choose the option, Embed. This will give you a line of code. Copy that to your clipboard.
Open your blog. Go to 'source' or 'html' to find the code for your post. Paste the video clip's code into the correct spot. It's as easy as that.
If you're new to html code, you can try pasting it right at the end of your post. Then come out of the html or text option, and go to the ordinary "visual" page you normally work in. Drag the video image to where you want it.
WARNING! Before you do this, look carefully into the copyright side of the video. Some clearly say you may share it. Others do not. Read on, and you will understand there is a real minefield out there where you need to tread very carefully.
Copyright minefield
Some videos do not allow you to share or embed the code, in which case there is nothing you can do unless you contact the owner of the clip and ask for permission. The person who uploads the video holds the copyright. It is illegal for you to find a way round his decision not to make it available.
An easy way round this problem is to simply put the link to the YouTube video into your blog post, then your reader hears the video on YouTube itself. This is what I did for the S.A.Anthem mentioned above. Click here to listen to this magnificent anthem (less than 2 minutes).
The Problem:
There are many stories about the legality and usage rights of YouTube videos, but ultimately it is as I said earlier, if you post a video where you are not the copyright holder, you may end up in serious legal trouble.
Videos, as with other copyrighted material, eventually falls into "public domain"which makes them free for us all to use. However, this usually takes many years, and there are a number of issues that complicate this ruling. It is the responsibility of you, the blog owner, to verify that a video truly is in the public domain before uploading it to your blog.
Some common beliefs
It is not true that if the owner of the video has made the "share" and "embed" buttons available for your use, they want you to use them. Isn't that ridiculous? But unfortunately, this is the situation, and there have been a couple of nasty court cases in this connection.
The video you share from someone else may suddenly disappear from your site if you've simply put the link as suggested. Why? Because the video owner has taken it off Youtube. That is a risk you have to take, although it is not as big a risk with a blog as it is with a website. Blogs are, by their nature, expected to go out of date. Anyone finding a blog post listing a video that is no longer in existence will look at the date of the blog and understand.
The simplest and safest way around the copyright problem is to share the link on your site, and allow your reader to watch the video on YouTube direct, and I have done that on a number of occasions.
It is not true that you can legally use 30 seconds of any music video you come across on YouTube. The same regulations apply as above, and very often music copyright is more strictly observed.
It is not true that by giving credit to the copyright owner, you are in the clear. Nor is it true that you can post a disclaimer saying the video doesn't belong to you.
It is not true that it is okay to use the video for entertainment, education, or non-profit.
It is not okay to add some of your own material onto the existing video, or use a short clip of the video in one of your own.
The Solution:
Make your own simple video clips.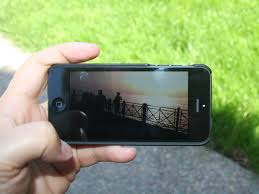 You don't need to have a video camera, although that would be great. Your ordinary camera likely has a video option.
Your laptop may have a webcam, ideal for talking videos. You can even use your smart phone to take a simple video clip.
Use pictures or film a scene of yourself talking and create a short video clip. This is especially great if you are doing a family blog. You can put up clips of the new baby, your little one's first birthday, your daughter's graduation . . . the sky's the limit.
These videos are yours, and you can upload them direct or you can upload them to YouTube, where you can set them for private use, or share them with the public if the subject is one you would like to share.
You can make videos using Windows Movie Maker, M.S.Word's PowerPoint, Jing, Screencast or Screenflow (for Mac)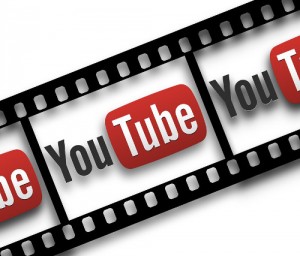 Pat Flynne, an online entrepeneur, set aside a period of 276 days in 2009 to experiment with YouTube and see if it was worth the work. Here are the results of his experiment:
15 Uploaded Videos
59,582 Total Views
720 Subscribers"That's an average of about 1 new video every 2 to 3 weeks," he says. "Considering that the average length of my videos is about 6 minutes in length, you can get a feel for just how much time I've really dedicated to this experiment—6 minutes every 3 weeks!"
Once you get into the swing, it is not a great time-guzzler—and it is obviously effective. They can be really, really short. Take a look at the world's first YouTube video if you didn't watch it at the beginning of this post. Now that's what I call short!
Note to self: Work on this!
Finally a few tips on the videos you put up on your blog:



Provide good content – as always.
Test your efforts before you go live. Make sure the quality is clear.
Give an introduction to the video. Don't just stick a video up on a page and expect your reader to watch it.
End with a call to action: a question for your reader to answer or an action for them to take.
Finally, here is an example of a home-made video I recorded using my laptop, webcam and PowerPoint to promote the launch of my book, Strength Renewed, Meditations for Your Journey through Breast Cancer.



Please share your experience. What programs have you used to make videos? Have you used YouTube videos on your blog or website?