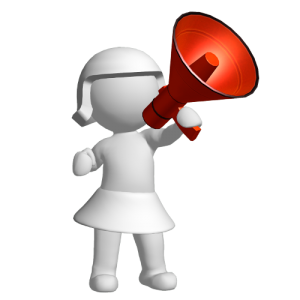 Do you want your site to stand out in the noise of the Internet?
Do you want a unique blog or website?
So what is your goal?
Are you hoping to make it the best in your niche? Then I need to disillusion you.
Sorry.
You will never be the best. According to the stats at the time, in 2013  there were an estimated 152,000,000 blogs on the Internet. Yep, 152 million! And that was years ago. There are doubtless many many more today. And guess what. Many of them will be in your niche!
I'm sure you're good, but that good?
So if it can't be the best, what should your goal be?
To be different. To be the only one of a kind. To make your blog unique!
The best goal for your website or blog is to be unique, one-of-a-kind. #blogging
Click To Tweet
How do you make a blog unique? Here are 10 suggestions
Incorporate as many of these as you can, and you will have a one-of-a-kind blog. You will have a blog or website unlike any other, that people will want to return to.
1) Figure out your USP
what writers call their "Unique selling proposition."
In other words, what unique approach or fact do you have that no other blog in your niche has?
2) Use your own voice
Don't try and copy other bloggers. You are unique! So strive to make your blog unique too.
Find your own approach and then stick with it.
Let your personality shine through. Try writing like you talk. Use your natural conversational tone.
3) If relevant, post pictures
of yourself and others with whom you mix (with their permission of course).
If you're doing a family-only blog, keep mining the extended family for photos and stories. Don't let it only be about your inner circle.
If you're a writer or an entrepreneur, avoid personal information, but try to show your reader that you are a person and that you have interests like they do.
4) Focus on your topic
Write down the reason why you're doing this blog, figure out your unique approach, and then keep to the subject.
If you're running a series of posts on a topic, the same applies.
5) Create your own unique approach
by combining problems, ideas, and unrelated subjects. These will set your blog apart from others in the same niche.
For example, this website is not just about writing. Its goal is to inspire and encourage writers and those that enjoy words.
My other website, Rise and Soar, is for those doing battle with cancer, either as patients or as loved ones. But it's not a medical blog, which is the usual cancer approach. Its goal is to inspire and encourage those in the cancer valley.
Create your own unique approach to your blog or website. #blogging Click To Tweet
6) Create unique content.
For family bloggers, that's easy. See the previous suggestion.
I started off writing a series on how to build a better blog.

Many of the ideas I came across during research were new to me.  I applied them as I wrote the posts, and in some cases I made a note to try them when I had more time.
Rather than take the blog process step by step, I linked up with the A to Z Blogging Challenge (2017), and worked through the alphabet.
I chose only one word that applies to blogging for each letter, and then tried to cover it from different angles. If there was a point which I considered important, I included it under one of the letters.

So choose your topic, then approach it from an unusual angle.
7) Look for unique color combinations.
If you come across another blog in your niche with similar colors, consider making some changes.
You don't want to have a copy-cat site.
8) Create your own illustrations.
Use your own photos or drawings. Create illustrations using available graphics (see top of page).
If you look on the web for images, search for ones you are allowed to alter, and then modify them using a graphics program.
Interesting Images has some suggestions for this, and Go to Google will tell you how to find suitable pictures you can modify.
9) Allow comments.

Your visitor mix will not be the same as any other site, and the comments they leave will not be the same. These alone go a long way in making your blog unique.
You can set your site to only allow comments on the newest posts. That's fine as long as you remember. It does mean if visitors read an old post, they won't be able to make a comment.
There is a better way of handling this that will help you. Read more here: Safeguard your Comments.
10) Add personal anecdotes.
As soon as you add a personal story, you make your post unique.
Repeat something funny one of the kids said.
Poke fun at yourself. It all adds up to an entertaining blog.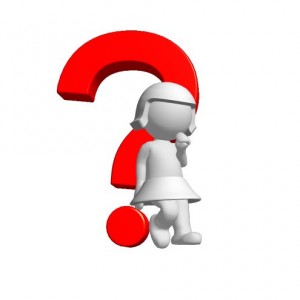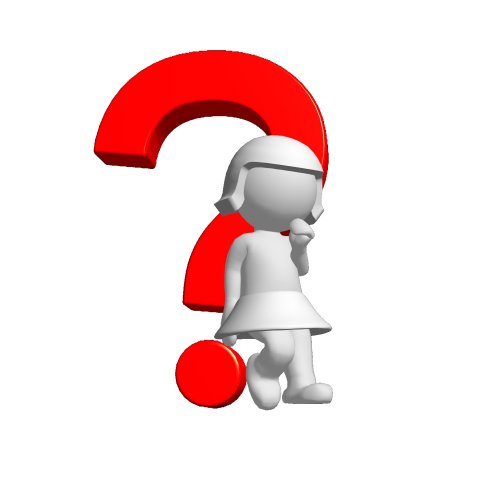 Over to you:
What other ideas do you have that will make your blog unique?
Please share them with us in a comment below and inspire us too.
Leave a link so I can visit your blog in return.